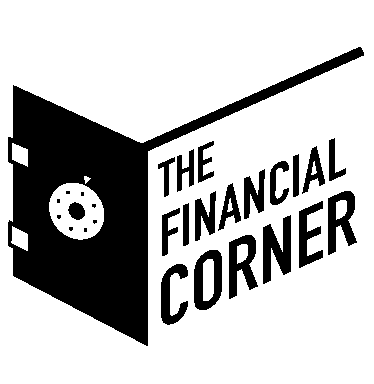 Scammers are always trying to be one step ahead, so the types of scams can change quickly. Even professors have been duped by scams. 
Despite scams evolving, these best practices remain consistent: 
Never share private information or passwords. 

If something sounds too good to be true, it probably is. 

High urgency should create high suspicion. 
Read on to learn what you need to know about common scams targeted at college students. 
Scholarship/Financial Aid Scams 
You've won a scholarship! But you don't remember applying. You'd be crazy to turn down free money. Right?! 
According to the National Credit Union Administration, scholarship and financial aid scams may involve: 
Scammers calling to award a scholarship that doesn't actually exist 

Fake scholarship websites set up to collect email addresses or other details for future scams 

Financial aid services that charge well over $1,000 for actions the student or their family can complete for free 
Experts recommend every student fill out the free application for Federal Student Aid (FAFSA), regardless of income status. This will allow you to see what legitimate scholarship and financial aid options are available to you. 
You can also research financial aid options on the Federal Student Aid website provided by the Office of the U.S. Department of Education. 
Fake Check/Overpayment 
You receive a check in the mail, but you're asked to return some of the money to the sender. 
This is a common scam targeted at college students, and can play out several ways: 
Someone who DMs you on Instagram about using your photo or modeling "accidentally" sends you a check for too much and asks you to return the extra money 

You've "won" a prize, but you're asked to send money to cover taxes and fees 

You're paid as a secret shopper but the check is for more than you're expecting; you're asked to wire back money or buy and send gift cards to cover the extra amount 
Don't cash the check and don't send money back. Bring the check into your bank or credit union so the fraud team can take a look. 
Apartments, Moving Services and Textbooks Scams 
This hot deal on an apartment can be yours, as long as you pay up front. But hurry — this price won't last forever! 
Scammers prey on what college students may need — a new apartment, textbooks or moving services — and use that to their advantage: 
Whether online or over the phone, someone contacts you with a great deal you don't want to miss out on, asks for payment up front and then never delivers the promised goods or services 

You're desperate to find an apartment (school starts in less than a month!). Suddenly, you're offered a rental you can get into immediately. You just need to provide all your personal information first, so the landlord can do a credit check. 
Never agree to rent an apartment without seeing both the inside and outside. Don't fill out paperwork, make a deposit or pay rent until you've verified the landlord/property manager is an established business. Never make a deposit or pay rent over the phone. 
Always validate websites and check reviews before you make an online purchase. Is the company listed with the Better Business Bureau? Ensure they have a real physical address and phone number. If you're working with a moving company for a long-distance move, try to find an escrow service that will hold your payment until the job is complete. 
Fake Job Postings 
Summer/post-graduation employment plans weren't even on your radar until someone messaged you on LinkedIn with an open position that's *perfect* for you. 
Scammers know that college students will be looking for a job at some point and capitalize on that: 
Posing as recruiters for well-known companies, scammers may contact you through job boards, LinkedIn or email, inviting you to a virtual interview for a position they say is a "perfect" fit with your skill set. After you accept their offer, they ask you for personal information to "complete paperwork" or send an invoice for items you'll need and promise to reimburse you after you start. 
Reputable employers will never ask you to pay fees for a job or equipment. And while reputable employers will require personal information, such as a social security number, this information should be completed on a secure platform. 
Don't use the contact information provided in the solicitation. Instead, look up the company phone number independently and use that to contact them to verify if the offer is real. They'll want to know if their namesake is being used fraudulently! 
Scams can be scary, but you can keep yourself safe by staying in the know and listening to your gut if something feels off. If you're still in doubt, test it against this scam checker. And here's what to do if you're the victim of a scam.