Awarded alumni offer advice, guidance to UWO students
[ap_column_wrap]
[ap_column span="2″]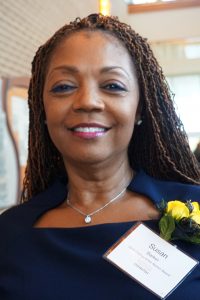 Coming from the inner city of Milwaukee, Barker said how transitioning from Milwaukee to Oshkosh showed her diversity she had never seen before.
"Coming from an era from the sixties, diversity was not prevalent," Barker said. "Coming to Oshkosh showed me that goodness comes in all colors."
Barker said one piece of advice she would give students for the future is that they should live without worries for the future.
"Be fearless," Barker said. "Don't worry about failing. Just do it."[/ap_column]
[ap_column span="2″]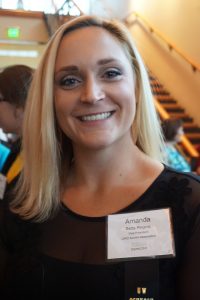 Amanda Betts-Regina was a Journalism major from 2006 to 2010. Through her Oshkosh experience, Betts-Regina said she learned a lot about herself.
"What I discovered was my independence," Betts-Regina. "If you fail, it is on you. I was able to explore who I wanted to be."
Betts-Regina said her best advice for students is to exploit everything Oshkosh has to offer.
"You should explore different opportunities and internships," Betts-Regina. "Take advantage of everything."[/ap_column]
[ap_column span="2″]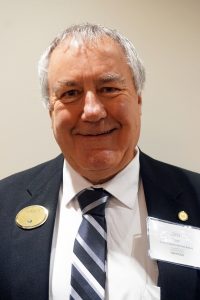 Alumnus Jim Rath, who attended Oshkosh from 1970 to 1972 and 1974, credits his wonderful experience at Oshkosh to three things that shaped him into the person he is today.
"I look at three things through it–I graduated high school, I graduated college, and I was involved in Greek Life through my fraternity, Delta Sigma Phi," Rath said.
Rath advised students to follow their dreams after college and to be grateful for what they have.
"Follow your passion and make sure you network," Rath said. "Be thankful at the end of the day and give back."[/ap_column]
[/ap_column_wrap]