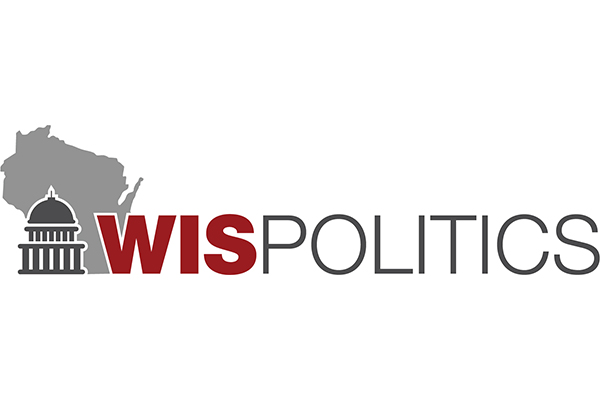 Following Gov. Tony Evers' signing of the state budget, $125 million to combat PFAS contamination remains in limbo as lawmakers discuss potential changes to GOP legislation to tackle the forever chemicals.
Sen. Eric Wimberger told WisPolitics he had hoped to get the measure approved before September but said efforts to get the bill to Evers' desk will likely stretch into the fall because it is "too complicated" to get done sooner.
The bill would implement a municipal grant program for per- and polyfluoroalkyl chemicals testing and mitigation, but would also limit the Department of Natural Resources' authority to regulate PFAS.
Evers had proposed more than $106 million in the budget to address PFAS, but Republicans rejected his plan. The DNR has said it will need more staff and money to implement the GOP bill.
Wimberger indicated he is open to a compromise with Evers.
"If the governor has a big deal about one thing or another, and it's a poison pill, and it's not completely defeating the whole purpose of the idea of helping people with their PFAS problems," Wimberger said, "I think there's a high likelihood we're going to work together on that, and some things might come out, some things might go in."
The Green Bay Republican said the ongoing challenge will be to make sure people are eligible for funding while also "not opening everyone up to government control."
Sen. Kelda Roys, who sits on the Joint Finance Committee, criticized bill language that would mean DNR would have to go to the committee to get the funding.
The Madison Democrat told WisPolitics the $125 million is "basically pretend" until JFC approves it. The dollars can't be used unless the bill is signed into law, at which time DNR would have to go to JFC to request it.
She also argued that restrictions on DNR authority to regulate PFAS shift liability from polluters to taxpayers.
She said while public funds will play an important role in PFAS cleanup, "we should absolutely not be directing those scarce public resources to letting polluters off the hook."
Despite a recent substitute amendment to the bill led by Wimberger and fellow Green Bay-area Republican Sen. Rob Cowles, environmental groups also worry about bill language they think would undermine DNR's ability to combat PFAS.
The amendment made a variety of changes, including eliminating a provision limiting when a municipality can annex a territory for which water or sewerage services have been extended beyond its boundaries due to a public health concern. But the section on DNR authority is still in the bill.
Some limits on DNR in the bill include:
*prohibiting the agency from sampling on land not owned by the state without permission from the landowner and from taking enforcement action unless the contamination exceeds state or federal limits; and
*prohibiting DNR from preventing, delaying or impeding a development or public works project due to PFAS contamination unless the project poses a risk to public health or welfare, could worsen environmental conditions or if the entity responsible for the project is the cause of the contamination.
Midwest Environmental Advocates Staff Attorney Rob Lee told WisPolitics the group would encourage Evers to veto the bill if left in its current form.
"The risks and the impact that that can have on our ability to address PFAS contamination in the long term, in our view, just outweighs this injection of money," Lee said.
Wimberger said the idea is not to limit DNR's ability to address health or safety concerns but to make sure the agency can't usurp property rights. He also said he's confused about the pushback.
"Because all it says is that the DNR shall enforce rules and laws. And I'm not sure what else you're supposed to enforce, except for rules and laws," Wimberger said.
Lee argued the provisions in the bill could be used by groups like Wisconsin Manufacturers & Commerce, the state's largest business group, to further undermine the law, noting a recent lawsuit filed by the group.
The WMC Litigation Center filed a lawsuit against the DNR on behalf of two Jefferson County business owners, arguing the agency can't require them to clean up soil and groundwater contamination on their property.
"That concern that that language could be leveraged by folks who want to reduce DNR authority even further is absolutely still there," Lee said.
WMC has repeatedly pushed back on PFAS regulations, including under the state's Spills Law, The law, signed in 1978 by Democratic Gov. Martin Schreiber, gives DNR the authority to assess and address hazardous contamination and requires those responsible to immediately report it and take action to restore the environment.
Wisconsin Conservation Voters Government Affairs Manager Peter Burress told WisPolitics WCV supports a change to expand the definition of PFAS under the bill but said it could still undermine the Spills Law.
He argued the law has been "Wisconsin's number one tool for more than 40 years to identify contamination, hold polluters accountable when we find contamination, and most importantly, protect folks from the dangers of contaminants like PFAS."
Wimberger argued the bill wouldn't affect the Spills Law or any other law related to DNR authority, and that the intent of his bill is not to undermine the law.
"So anything that deals with health or safety in water or anything else is, they still have the same authorities as before," he said.
Wisconsin REALTORS Association Executive Vice President Tom Larson told WisPolitics the group backs the bill because it would provide funding to clean up PFAS contamination, which he said has a significant impact on housing markets and the livability of homes.
He also voiced support for limits on DNR.
"I think there has to be limits on the ability of people that are in the government field to enter onto people's property. So, you know, establishing limits is a reasonable thing to do," Larson said.
This article is courtesy of the WNA Foundation. The Capitol Report, produced by WisPolitics.com — a nonpartisan, Madison-based news service that specializes in coverage of government and politics — provides a weekly analysis of issues being debated in Wisconsin state government.