The UW Oshkosh football team, then known as Wisconsin State College Oshkosh, won its first conference championship in 33 years after taking down Wisconsin State College Whitewater 21-14 in the Homecoming game in 1968 at Jackson Field.
It would be the first of three Wisconsin State University Conference championships for legendary Titans head coach Russ Young, who also led Oshkosh to conference titles in 1972 and 1976.
Over 10,000 people attended the game at Jackson Field, where Oshkosh played until Titan Stadium opened in 1970, to see UWO take down Whitewater for the first time in 11 years.
The Titans drew first blood in a cold and windy game early November, but by halftime Whitewater had tied the contest 7-7.
In the third quarter, a short punt into the wind gave the Titans the ball inside Whitewater's half of the field. On the first play from scrimmage, halfback Carl Alberti broke off a 29-yard run to set up a 3-yard rushing touchdown from Brain Burbey to put Oshkosh up 14-7.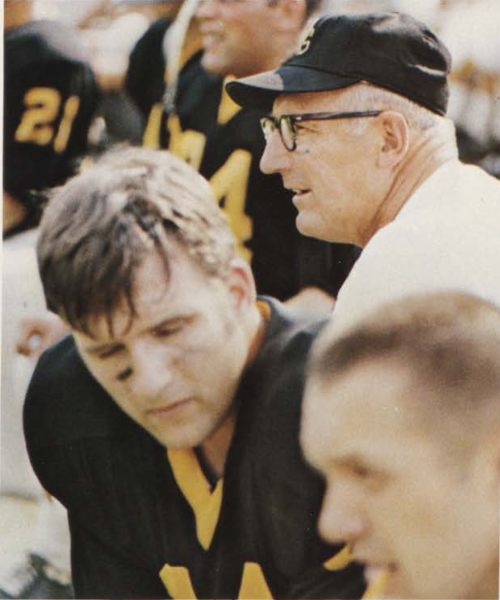 Late in the fourth quarter with the Titans backed up inside their own half on third down, Alberti exploded for a 73-yard rushing touchdown to put UWO up 14 points.
Just three plays later, Whitewater cut the lead back to seven points after Dennis Zander connected on a 33-yard passing touchdown to Steve Hanaman.
With less than five minutes to play, the Warhawks looked poised to score once again but Zander was picked off by Oshkosh defensive back Al Wilcox. Whitewater got one more chance to tie the game late in the fourth quarter, but Wilcox intercepted Zander once again to seal the game for the Titans.
Alberti finished the game with a career-high 125 rushing yards and a touchdown while also catching four passes for 48 yards. Running back Ron Cardo, a UWO Athletic Hall of Fame inductee, finished the game with 68 rushing yards, giving him 998 rushing yards on the season and breaking UWO's single-season rushing record.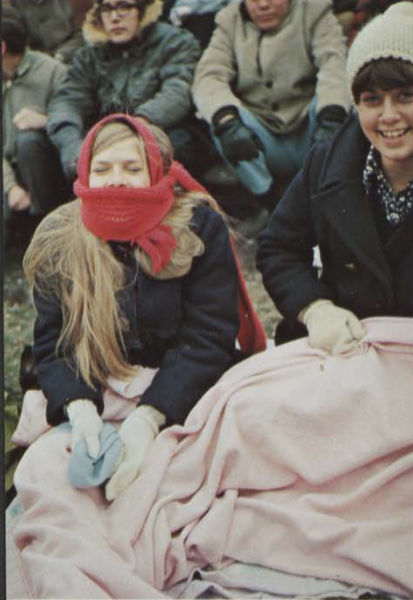 The Titans would have to wait to celebrate their conference title until the next week when they completed the fourth quarter of a game against Wisconsin State College Platteville that was postponed in October due to power failure at Jackson Field during the contest.