The Curious Case of Willis Hagen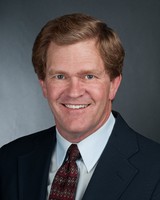 A UW Oshkosh business professor with more than 30 years of teaching experience at UWO is not teaching his classes after being pulled from one of them earlier in the year, multiple sources said.
Willis Hagen is both an attorney at law and a certified public accountant who teaches finances and business law in the college of business, according to the university website. A response to a public records request shows he started working at UWO Sept. 1, 1984 and is still employed at the University.
Associate Dean of the Business Department Barbara Rau said she could not provide any information regarding Willis' situation because it is a personnel manner.
"It's all going to have to go through human resources," Rau said. "By state law we can't talk about a personnel matter. I really can't give you any more information than that."
A student in the class Hagen got pulled out of said they weren't given details as to why Hagen was removed.
"Basically a guy just came in and told professor Hagen he had to come with him," the student who asked to remain unnamed said. "Then another guy came in and said the class was cancelled."
Megan Harried, who is now teaching Hagen's two business law classes, said she does not think he is teaching anymore this semester.
"I think all of his classes have been redistributed," Harried said.
The UWO business department website states Hagen's office is 1473 Sage Hall, but the room no longer has a nameplate on it and packed boxes were seen inside.
When called, Hagen's office number rings continuously and his email, when attempted to contact, bounces back to the sender, even though he is still listed as faculty on the UWO business website.
The Advance-Titan filed a public records request for any police records involving Hagen and his emails since the beginning of the semester, but was not allowed to have them because of an ongoing investigation.
"In response to [The Advance-Titan's] follow-up request for records (police and email) relating to Dr. Will Hagen, I'm unable to provide you records at this time," Public Records Custodian Kate McQuillan said. "The University has an ongoing investigation involving Dr. Hagen. Pursuant to Wis. Stat. sec 19.36(10)(b), I am prohibited from releasing the requested records."
An A-T reporter talked to Hagen outside his house about his status at the University.
"I would rather not say," Hagen said as he closed the door on the reporter.