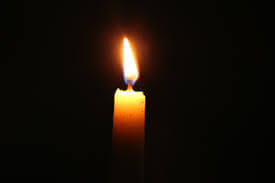 Rainbow Alliance for Helping Others Perceive Equality presented a vigil on Nov. 21 where transgender allies gathered together to honor transgender individuals who lost their lives due to hate crimes or suicide.
The event took place the night after Transgender Day of Remembrance.
According to Liz Cannon, the co-adviser of HOPE and the LGBTQ Resource Center Director, Transgender Day of Remembrance brings attention to anti-transgender violence.
"Transgender Day of Remembrance memorializes the transgender individuals who have been murdered in the previous year," Cannon said. "Clearly, murder and violence are a major problem."
Throughout the event, four speakers shared their personal experiences as well as stories and poems relating to those whose lives have been lost due to anti-transgender hate or prejudice.
Isaac Schreiber, a senior at UW Oshkosh, spoke at the event because he has been active in both the trans and LGBTQ communities.
According to Schreiber, this event gives speakers an opportunity to share stories and encourage hope in addition to remembering those who have fallen.
"I'm really honored to have been given a chance to speak at Trans Day of Remembrance this year," Schreiber said. "We need to remember those who have fallen."
Mars Stadler, a senior at UWO, said they were asked to speak at this event because they are on the executive board of Rainbow Alliance for HOPE.
"About two weeks ago, I was asked to speak in front of all of you to introduce the Trans Day of Remembrance," Stadler said. "This is an amazing opportunity for me."
According to Stadler, Transgender Day of Remembrance is a chance for communities to gather as one and to recognize victims.
"It's one of the days out of this year that we come together as a community and we grieve those who we lost due to transgender violence," Stadler said. "It means acknowledging those we've lost and knowing how much harder we must fight to keep going."
Cannon said communities also gather together on this day to support victims.
"We come together to mourn their loss, acknowledge their lives and commit to fighting the hatred that killed them," Cannon said.
Stadler said the sense of community found at this event helps encourage hope.
"I see that even though we've lost friends and family and members of our community, we've gained a lot too," Stadler said. "I see a group of allies who are willing to give support to one another. I see a group of people who are full of love and compassion and empathy. I see our future as a community, and I'm so hopeful and grateful that we're all here today. I want all of you to see that too. Please stay hopeful."
Garrett Denning, the Student Titan Employment Program student for the LGBTQ Resource Center, spoke on behalf of the center.
"For anyone who is feeling hurt and alone and threatened in these tough times, the Center is here for you," Denning said. "We will always be here for you."
Stadler said the number of anti-transgender hate crimes that occurred this year appeared to be endless.
"I spent a lot of this time sitting and staring at the official, finalized list of people that we lost," Stadler said. "I studied this list for a couple weeks and although it only included what I assumed to be half of the total murders this year, the list just went on and on."
Stadler said although many transgender individuals are lost due to hate crimes, several are lost from suicide.
"Remember those who have committed suicide," Stadler said. "Remember them too."
Jim Riley, a former graduate intern at the LGBTQ Resource Center and a crisis counselor for the Brown County Crisis Line, emphasized the reality of suicide.
"As we talk about things like suicide tonight, it's real," Riley said. "It's something I see and I work with every single day. Whether that's completed, attempted or desired, it's real."
Riley said he wants everyone to take care of themselves.
"I want you to feel safe, and I want you to talk to those of us who [are counselors] if you need to because you're important, and I'm glad you're here," Riley said.
Cannon said people who attend this vigil learn the realities transgender individuals face.
"Our transgender siblings are being murdered simply for being who they are, especially trans women of color," Cannon said. "Many in the trans and nonbinary community are attempting and dying by suicide in response to the daily hatred and trans-prejudice they experience."
Cannon said it is important people stand up to the hatred and prejudice directed towards transgender people.
"It is important for cisgender people to know about TDoR in order for them to understand the consequences of their not fighting against the trans-prejudice and hatred that is killing transgender individuals," Cannon said.
The event concluded with a candlelight vigil where each of the speakers lit a candle in honor of a victim. Stadler then said that there are resources available for anyone in need.
"There is the Trevor Hotline, there's a Trans Lifeline, there's the Suicide Hotline," Stadler said. "Please use any resources that you can find to stay safe tonight."
According to Cannon, there is one way that people can show support for victims.
"By never forgetting them," Cannon said.